Craft Ale and Lager
Try one of our premium craft beers from the award winning brewers, Big Smoke.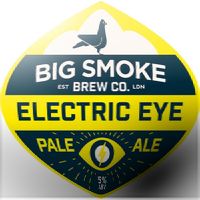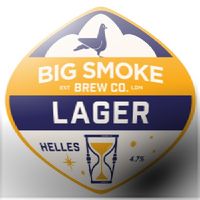 Prosecco Cocktails
Add sparkle to your bubbles by trying one of our Prosecco cocktails.
Blue Fizz
Prosecco with Blue Curacao (pronounced as 'Cure-ah-souw'), garnished with blueberries. The Blue Curaçao's flavour comes from the peel of the Laraha citrus fruit (which has been dried) and is grown on the island of Curaçao, hence the name.
Pink Fizz
Prosecco with pink gin, garnished with berries. The most popular of our prosecco cocktails, probably because of the love we have for prosecco and pink gin!!
Purple Fizz
Prosecco with a dash of chambord liqueur, garnished with raspberries. Chambord liqueur was inspired by a luxurious raspberry liqueur that, according to legend, was produced for French royalty!
Yellow Fizz
Prosecco with lemon drizzle gin, garnished with lemon.
Traditional Cocktails
Fantastic on a sunny day! Fantastic on a rainy day!
Mojito
The Mojito Cocktail uses the classic combination of Persian Limes from Mexico, mint and sugar, served with white rum. Crammed with mint, it is probably our best seller.
Pina Colada
The Pina Colada Cocktail is a creamy blend of coconut and Cayenne pineapples served with white rum. The sweet and smooth Pina Colada cocktail is all you need, in hand, to fantasize about crisp white beaches, turquoise seas and palm trees!
Strawberry Woo Woo
The Woo Woo Cocktail is a modern favourite thanks to a combination of peaches, strawberries, sicilian lemons and cranberry juice, served with vodka. This refreshing strawberry based cocktail will be sure to conjure up memories of beach parties and sun tans, a perfect way to add a little taste of summer.
Gin Menu
Gin is undoubtedly a classic, quintessentially British spirit. From mother's ruin to the queen mother proudly gripping a gin and Dubonnet - this spirit is the true spirit of the UK.
We have, (take a deep breath) Pink Gin, Lemon Drizzle Gin, Dry Gin, Blood Orange Gin, Parma Violet Gin, Rhubarb & Ginger Gin, Raspberry Gin, Aloe & Cucumber Gin, Bubblegum Gin, Candy Floss Gin, Spanish Watermelon Gin, Blackberry Gin, Pink Grapefruit Gin, Flor de Sevilla Gin, Turkish Delight Gin, Blueberry Gin and Strawberry Gin.

We are always on the look out for new flavours!

We also stock a variety of other spirits, soft and hot drinks.